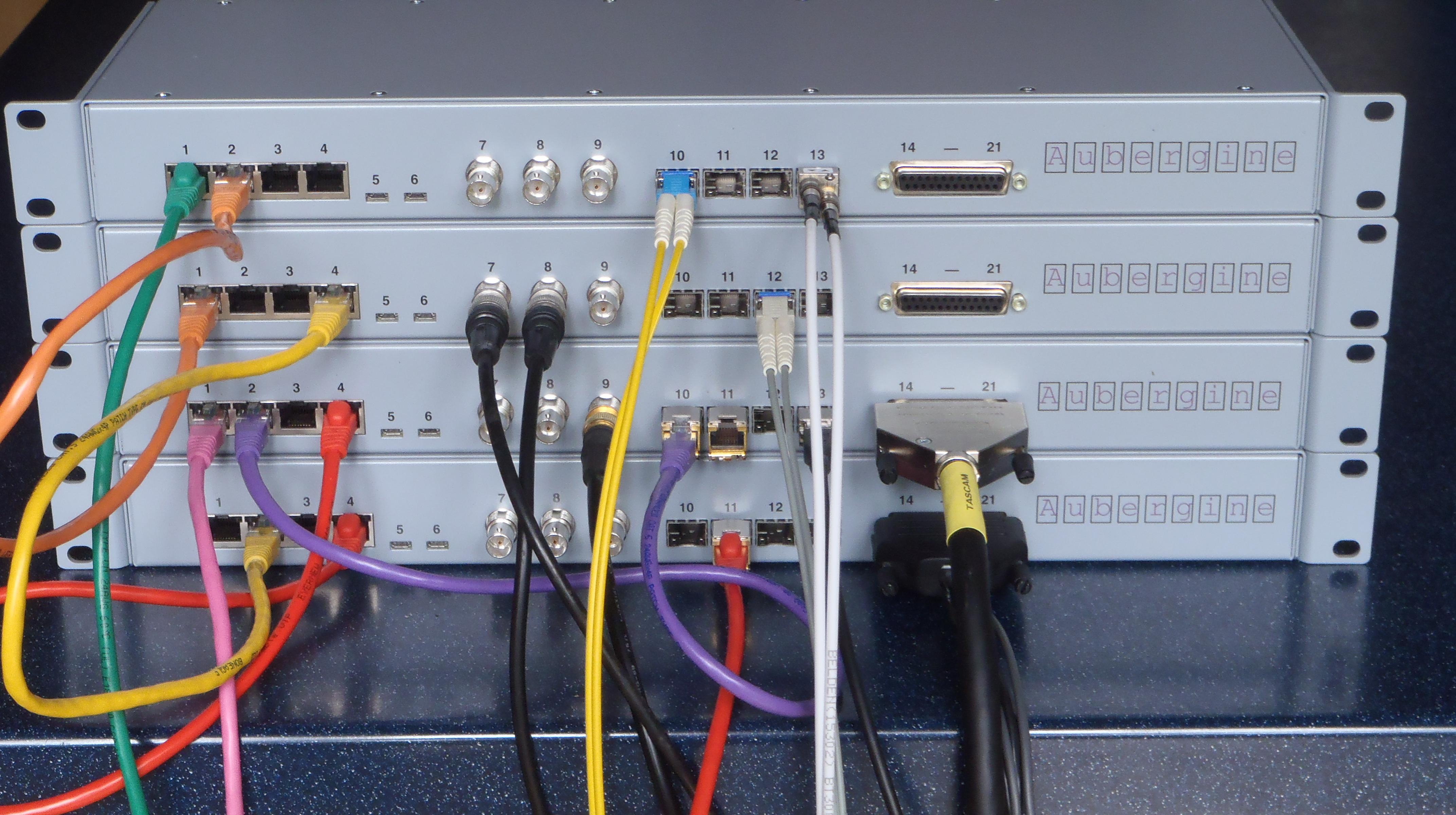 Platform for new technologies for media networking …
self-contained unit with audio, video, and network interfaces

field-upgradable "soft logic" to support new standards, including Sensor Network, Internet of Things (IoT), and Next Generation Internet

real-time low latency audio and video, including video compression

configuration and control via Ethernet, using IEC 62379 standard

high-level language for user-defined logic makes it easy to develop application-specific plug-ins and aids porting to next-generation FPGA families

routing etc protocols run on a soft processor in the FPGA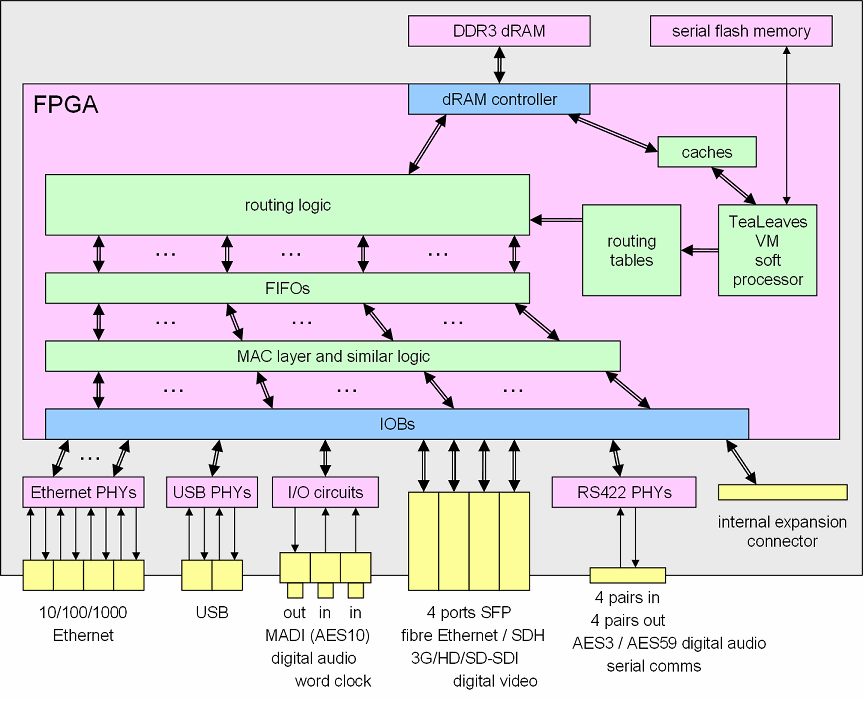 … and FPGA teaching and development environment
Nine Tiles has a history of providing innovative products, especially in the communications arena. This was helped by our in-house tools which allowed a very small team to develop embedded code efficiently and effectively.
We are now extending these tools to include a high-level language for logic functions to be implemented in an FPGA. This makes logic programming much more accessible, in the same way that Sinclair BASIC (which was also written by Nine Tiles) made conventional programming more accessible.
Using these tools with the Aubergine platform creates a development environment which can be used for teaching, research, and product development in the fields of audio and video processing (including compression) as well as network protocols.
high-level language for user-defined logic

uses current-generation FPGA technology

one PC can configure and control multiple interfaces

routing etc protocols run on a soft processor in the FPGA not in the PC

includes audio and video interfaces

no requirement to install any hardware inside the PC
------------- ooo OOO ooo -------------
Copyright ©2013,2016 Nine Tiles